The solution for managers who expect more of their financial software
Integrate financial data, no matter where it comes from and in the way you need. Cut out the time lost in data processing. Base your work on reliable data. Analyse it without having to run endless cut-and-paste operations from Excel – with the inevitable risk of errors. Manage simple or complex balances and consolidations. Generate reports from your dashboard in real time. Optimise their distribution at the various levels of decision-making. iLeo Financials acts as your ally every day, boosting your team's productivity and giving you the complete overview of your activity that you need. Inject added value into your data.
POWERFUL
iLeo Financials offers a complete suite of accountancy, financial and business intelligence tools.
EFFICIENT
Boost your department's productivity – flexibly and economically. You become an irreplaceable business partner.
MOBILE & REAL TIME
All your company's financials are handled in real time, and are available via your tablet or smartphone.
INTERCONNECTED
Communicates smoothly with your other software and existing processes. So you eliminate the risk of error, notably when dealing with Excel files.
POWERFUL. RELIABLE. FAST.
Put an end to your management problem through Synchro Financials
Awkwardness, errors and slowness are threatening your profitability?
Data that is in different silos and arrives in dribs and drabs – and sometimes late – are sources of error that you want to avoid. iLeo Financials integrates and automatises the processing.
Your financial software has reached its limit and lack efficiency?
Your department is under pressure. The day-to-day workload and cumbersome processes are limiting the production of reliable, real-time data. You feel you are not producing the quality of information needed for the good management of the company. So you must consider iLeo Financials as an option.
Your international visibility is limited and slows you down?
The slowness of transfering and treating datas coming from your international activity is delaying your analyses (cashflow, financial ratios, debts, …)? Get rid of this handicap to your development.
Do you need more precise analyses?
Identifying the growth factors through a better understanding of the company's financial results is an absolute must – now more than ever. If you have to tap into quality information from complex environments and/or across different fiscal periods… iLeo Financials has the answer.


SYNCHRO FINANCIALS AT THE HEART OF SME GROWTH
Volumes handled by our clients
WHAT OUR CLIENTS SAY ABOUT US

LINDA WETTINCK, CERTIS BENELUX
« L'équipe de support nous fourni toujours une réponse claire et précise aux questions posées. Ils nous aident au quotidien. iLeo Financials ce n'est pas qu'un programme puissant et convivial, c'est aussi une équipe disponible et aux petits soins avec les utilisateurs."

TOM LOKERMANS, CFO COLFRIDIS
" iLeo enables data-entry to be automated, limits possible errors and optimises the management of the accounting data's approval. We are more efficient and have a better overview of the company's financial information.""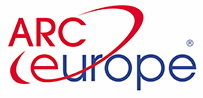 ANNE PRIEELS, ARC TRANSASISTANCE
"We migrated to Synchro because of the highly precise analytical accounting that is easily to configure, as the developer's team is so close. This tailored solution perfectly meets our rather particular needs."

TRANSURB TECHNIRAIL
"After implementing Synchro Financials in our company, we noticed we were saving time, had better control of the budget and could easily create reporting documents for the business and the management board. At last, we have reliable data in a stable system."
JEAN-MICHEL VAN BEVER, HOOFDBOEKHOUDER
"iLeo Financials nous a permis de progresser dans nos analyses financières et s'est parfaitement intégré à nos autres outils de reporting et de gestion logistique."
Want to go to the next step?
Contact us to get a personalized demo
Waterloo
Drève Richelle 161L, 46 
B-1410 Waterloo
+ 32 2 376 43 31
Wevelgem
Vlamingstraat 4
B-8560 Wevelgem
+ 32 56 42 36 75